Team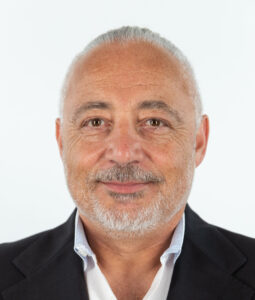 Barak Tsivkin, President and CEO, Co-Founder
Barak has over 20 years of experience in the enterprise software industry. Prior to founding Haystac LLC, he led Solaris Development Inc. from its inception in 2003 to become one of the leading providers of Healthcare Contract Software Development in the Boston Area serving clients such as Partners Healthcare, MGH, BWH, and Dana Farber Boston Children's Hospital.
In the field of sales and business development, Barak has assisted early-stage companies such as Systinet and WebLayers, and ISG (EAI Consulting Group) on strategic sales pipeline expansion. He has worked on software development and QA outsourcing with Pyxis Solutions and as an early North American sales team member at ILOG (C++, Java), helped grow the company to over $30 million in five years. Barak began his career as a Software Engineer at Bytex Corporation and earned a bachelor's degree in Computer Science from the University of Massachusetts.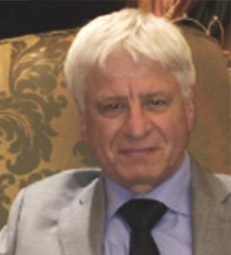 Eli Zukovsky, Chief Technology Officer, Co-Founder
Eli has served as the Chief Technology Officer of Solaris Development since November 2003 and took the same title for Haystac when it was formed. Eli has over 30 years of experience in software products development in the areas of highly distributed fault tolerant systems, data base systems, rules engines, and computational linguistics. Prior to joining Solaris Development, Eli served as the Director of Development of Strategic Products for Escher Group Ltd.
Over the last 30 years, Eli has been involved in development of distributed applications deployed on tenth of thousands of nodes in Europe, Asia and Australia, expert systems, high performance rules engine for very large volume OLTP, document management and document classification and information extraction systems.
He has served as the Engineering Manager in many complex systems development including distributed retail system in UK, automated document classification and retention management product, automated diagnostic of electronic circuits and computer aided production engineering system for the electronic manufacturer in US.
Eli was a co-founder and principal architect of Sapiens where he was responsible for large implementation projects within the enterprise and with governmental entities. As an experienced software development manager and software architect, he provides our customers with significant value in all aspects of project lifecycle, from technology selection, architecture to final delivery. Eli holds a master's degree in mathematics from Latvian State University.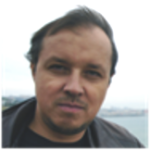 Vadim Ivanov, Ph.D., Chief Scientist
Vadim has 20 years of experience in research and software development. His work is responsible for the core machine learning algorithms at the heart of Haystac products. He has participated in research projects in the areas of genome sequence analysis, computational linguistics, information extraction and machine learning.
As Chief Scientist of Haystac, Vadim has led research and implementation in the area of scalable multi-purpose and multi-class unstructured data classification, conceptual clustering (unsupervised learning methods), text summation and fuzzy pattern matching for information extraction in the noisy text. His research has resulted in breakthrough methods, including fast and scalable near-duplicate detection and OCR quality improvement.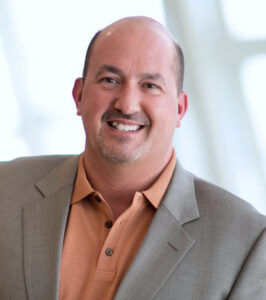 Anthony Macciola, Chairman of the Board of Directors
Over the past 25 years, Anthony has been responsible for running Professional Services, Product Management & Product Marketing, Corporate Marketing, Global Engineering and Applied Research. He is currently the Chief Innovation Officer at ABBYY. As the Chief Technology Officer (CTO) for Kofax, Anthony was the company's visionary and thought leader responsible for initiating and directing the company's move into mobile capture, natural language processing and entity extraction, text analytics, and image processing technologies. He holds over 45 patents in the areas of mobility, text analytics, image processing, and process automation. 
HAYSTAC BOARD OF ADVISORS
Trevor Hellebuyck
Trevor is an accomplished technologist, CEO, and CTO with significant experience working with software firms. He has a proven track record for driving growth by combining a unique understanding of technology with a pragmatic approach to leadership & management.  As the CEO of Metalogix GMBH (now part of Quest), Trevor guided the organization through a significant transition and technology pivot towards cloud-based solutions.
Tom Bishop
Tom is a well-recognized senior technology executive with more than 30 years of experience in distributed computing and data management, and was a 2004 "Chief Technology Officer of the Year" winner from InfoWorld magazine. Prior to his current role as CTO of Proof, Tom was CTO at StoredIQ though its acquisition by IBM.
Peggy Hardy
Peggy is senior partner at Assist Legal Technologies, a Houston-based electronic discovery and litigation support services company with customers in Oil and Gas, Construction and Chemical industries. Her core area of expertise includes many projects related to the Deepwater Horizon explosion as well as Chapter 11 re-organizations.
Christopher Pedersen
Christopher has over 30 years of industry and management consulting experience, primarily in the Energy (oil & gas), Utility and Aerospace & Defense (A&D;) Sectors and is currently an IT Consultant with Shell. Prior to Shell, Christopher held leadership positions with a number of consulting and IT services companies, including Capgemini, L&T; Infotech, Cognizant Technology Solutions, IBM, as well as with SAP.
Donna G Heard Rose, CRM, IGP
Donna  is a professional governance and records and information manager whose career includes over thirty years of experience designing and implemental information programs for Fortune 100 companies. The programs developed include classification, file plans and retention schedules for general business and technical oil and gas information, the information service industry, Federal Government and international companies.