BOSTON, MA – February 23, 2021
 Haystac Inc., a leader in content analytics software, today announced that Trevor Hellebuyck has agreed to serve as a Strategic Advisor to the company.
Hellebuyck is an accomplished technologist, CEO, and CTO with significant experience working with software firms. He has a proven track record for driving growth by combining a unique understanding of technology with a pragmatic approach to leadership & management.
As the CEO of Metalogix GMBH (now part of Quest), Hellebuyck guided the organization through a significant transition and technology pivot towards cloud-based solutions. This resulted in a return to profitability, revenue growth and an acquisition event. He also served as CTO. Prior to that, he was the COO and a principal of BlueThread Technologies where he was responsible for sales, professional services and product strategy and was instrumental in selling the company to Metalogix.
"Trevor brings an incredible knowledge of the market we are in," said Barak Tshivkin, Haystac CEO and co-founder. "We look forward to his expert guidance as we execute our strategic plan to become the leader in advanced content and file analytics."
About Haystac
Headquartered in Boston, Massachusetts, Haystac created the Haystac Content Analytics Platform, an AI-driven cloud solution using innovative deep learning and data science methods to produce superior results. Our engine helps customers to solve information management, security, privacy, and governance challenges across multiple business use cases. For more information, visit us online at www.haystac.com.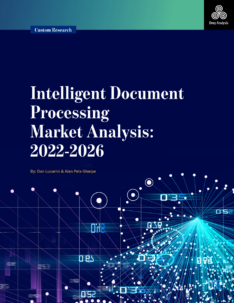 Boston, MA – December 15, 2022 – Haystac Inc., a leader in content analytics software, today announced that Deep Analysis, a technology industry research firm, has named Haystac as a One to Watch Innovator in its new report, Intelligent Document … Read More